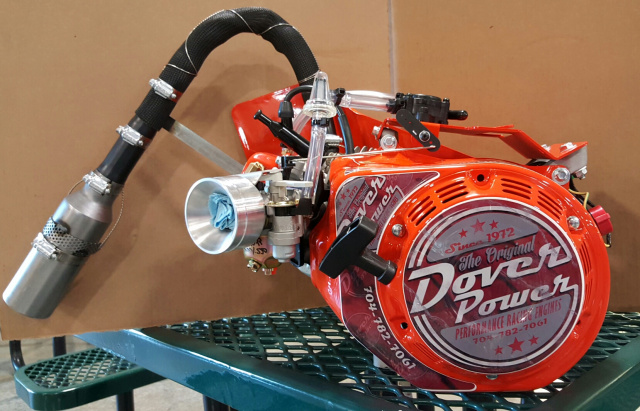 Date : December 19, 2020 * Show Time : 9:00 - 2:00 * Admission 12-64 yrs $5.00
Location : Checotah Community Center * 611 N. Broadway St
( Scroll Down the Entire Page for all info )
SIGN UPS HAVE BEGUN
We only have approx 40 spots to offer this year, so get yours early
1st Annual Oklahoma Kart Racers Swap Meet * 2020 Edition


ALL 10x10 Sales Spots are Just $25 w/ table or $20 without table
This is for NEW and USED Items. Used items MUST BE CLEAN
2 Free Admission Tickets with each spot ($10 Savings)
Hall Spots Available for Tracks and Series @ No Cost (1 Free Admission per spot)
Track spots are not for Sales other than Advertisement Items



2020 Show Schedule

Date > Dec 19th, 2020


Show Opens to the Public 9:00am till 3:00pm

Vendor Load in times> Friday 18th (6pm-9pm) Saturday 19th (7am -8:45am Sharp) 15 minute break to warm up building..


*** Silent Auction ***
Items will be added during the day, up to 12 noon.. All bidding starts at 12 noon and runs till 2pm... When time is called the bidding stops right then and is sold to the highest bidder.. You will need to register to bid and you will be the one writing your own bids.. A bid sheet will be posted beside each item. .Anyone can sell items in the auction, theres no fees to do so, but it is a Absolute Auction Unless the item is worth over $100.. We will explain the system if you want to enter a item over $100 and want to Reserve the right to sell..
Items already entered into Auction
* 2021 Dover Power Stock Class Blueprinted Engine (Brand New)
* Ezzy Up Tent (Extreme Duty)
* Digital Tire Durometer
*** We will have a Show Raffle,, it will have 1 major item winner and a few consolation Prizes
*** Seminars are a possibility, if anyone want to put one on contact us and we can discuss compensation..
Contacts for this show

Jerry Dover > 980-721-7677 Cell or Text / 704-485-2020 Business / nc_speed@yahoo.com

Scott Pevehouse> 918-869-2708 Call or Text


Attendees

Muskogee Mafia Karts N Parts
Dover Power LLC
Tarkinton Motorsports
Annie Nelson
Larry Adams
Amy Page